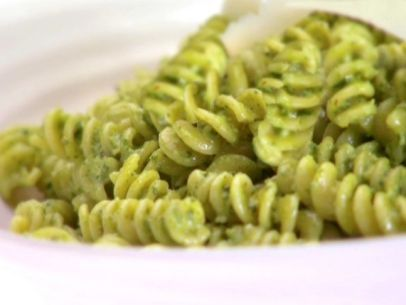 INGREDIENTS:
1 Box of Pasta – Penne or Spirals
1 Cup Fresh Basil
1/3 Cup Almonds – Plain or Roasted
1/2 Cup Olive Oil
1 Garlic Clove
1-2 tsp Lemon Juice
1 tsp Salt
1 tsp Pepper
DIRECTIONS:
Cook the Pasta
In a blender, blend the Basil, Almonds, Garlic Clove until finely chopped.
Add the Olive Oil, Lemon Juice, Salt and Pepper and blend until smooth.
Once the pasta is ready and cooled off, add the pesto sauce and mix until all the pasta is fully covered.